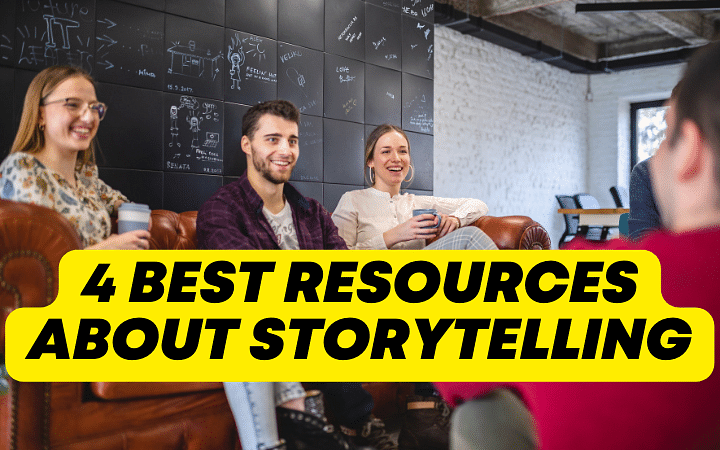 There are many resources available for learning about storytelling, including books, workshops, and online courses. Here are a few popular options:
Books:
"Story: Style, Structure, Substance, and the Principles of Screenwriting" by Robert McKee
"The Art of Storytelling: Easy Steps to Presenting an Unforgettable Story" by John D. Walsh
"The Hero with a Thousand Faces" by Joseph Campbell
"Save the Cat: The Last Book on Screenwriting You'll Ever Need" by Blake Snyder
Online Courses:
"The Power of Storytelling" by the University of Washington on Coursera
"Storytelling for User Experience" by the Interaction Design Foundation
"Storytelling for Data Visualization" by the Data Visualization Society
"Storytelling with Data" by Cole Nussbaumer Knaflic on Coursera
Workshops:
"The Moth" offers storytelling workshops and events in multiple cities
"The Story Studio" offers storytelling workshops and coaching in New York City
"The International Storytelling Center" in Jonesborough, Tennessee offers workshops and events throughout the year.
Podcasts:
"The Moth Radio Hour"
"The Story Collider"
"The Tim Ferriss Show"
"How I Built This"
Keep in mind that the best resource for you may depend on your learning style and the specific areas of storytelling that you're interested in.